FA System Department
Producing machines and equipment that fuses cutting-edge technology, while leading the production line of automobile interior parts into the next generation.
We also produce machinery and equipment for mass producing medical supplies such as blood bags.
Thermoforming technology used in vacuum forming machines, etc. Mass-production of blood bags and IV bags used in medical settings we also produce bag making machines where medical supplies are stored while in the manufacturer's sterile room the equipment we manufacture is suitable for 'clean room" environments. We design and develop strictly according to the manufacture's specifications.

Ability to use various technologies is our strength.
The greatest strength of the "FA System Department" is the many advanced technologies used to integrate machinery and production lines into one. Pearl Kogyo Co. is a place where your solution can be designed from scratch. Simply put, while there are many manufacturers who focus on one thing, we respond to customer requests with the attitude of "we can do it." The technology we use is never borrowed, and most of it is developed in house. We started with the manufacturing of high frequency welders for processing PVC products and our manufacturing technologies will continue to evolve.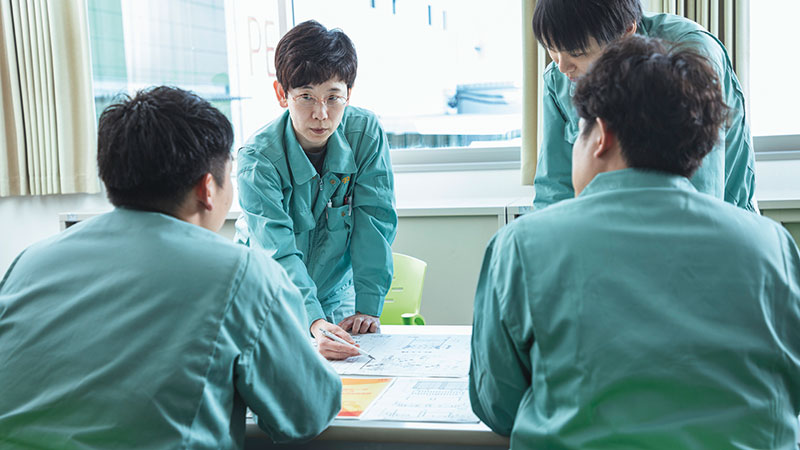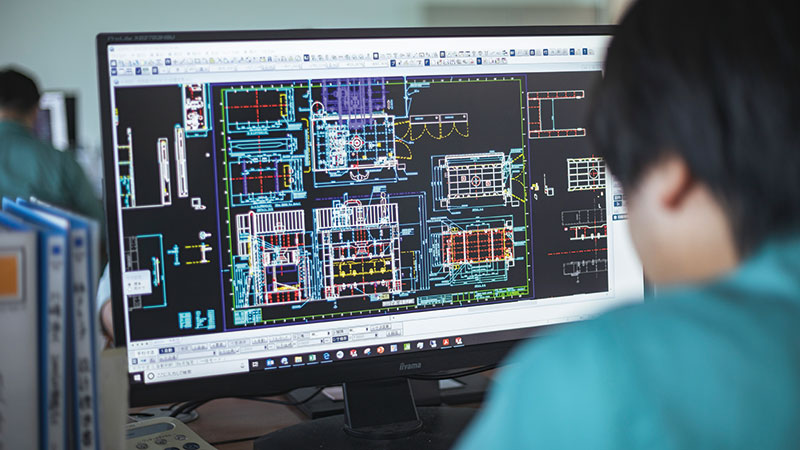 We are eagerly developing new processing technology with new materials!
CFRP (Carbon Fiber Reinforced Plastic) CFRP is a new material that is light and durable and is attracting attention by consumers and manufacturers. In order for CFRP materials to become widely used in the future, there are many problems to overcome. We believe that the Pearl Kogyo Co. high frequency technology can be utilized in this area for the successful processing of these new materials.